Guys, I am SO excited to finally be able to share this with you. My debut paranormal shifter novel, PYRO, PYRO, BURNING BRIGHT is up for pre-order on Amazon! Read on to see the brand-spanking new book cover, blurb and everything else you need to know in order to one-click this steamy PNR today!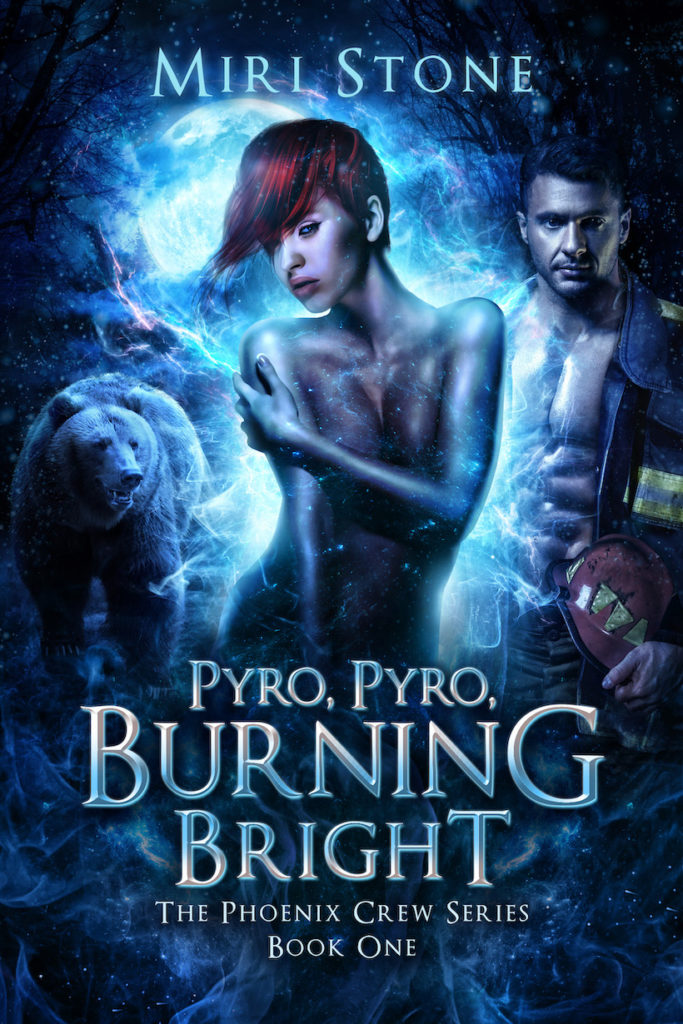 FROM THE ASHES, EVEN THE MONSTERS CAN BE REBORN.
Mackenzie wakes up, naked, in front of a burning apartment with amnesia and a voice in her head telling her to run. But when she takes refuge in a small mountain town, the fire beckons. The voice in her head has a disturbing connection to the flames. And yet, she can't seem to stay away from Ryan, the local Fire Chief and bear shifter alpha.
Too bad it's a terrible idea to date a fireman when you're harboring an inner pyro…
Ryan is on the hunt for the arsonist who's stalking his town. Yet, he can't get his mind off Mackenzie, the sassy new barista who pours lattes like a dream. When she keeps turning up at increasingly dangerous call-outs, he has to decide…
Is his mate the arsonist or merely a soul swept up in the flames?
Their sexual charge is through the roof. But their lives, and the lives of everyone they love, are set to combust if they don't work out the true identity of the arsonist. Because he has a dark vendetta of his own. One that will not be denied.
PYRO, PYRO, BURNING BRIGHT is the first book in a suspense-filled, paranormal shifter romance series. If you like kick-ass female main characters, sexy bear shifters, troubled villains, sizzling romances, and high-stakes adventures packed with mystery then you'll love Miri Stone's PHOENIX CREW series.
This is a full length novel (133k words) and written for mature audiences (18+ only please!) It includes explicit sex scenes, frequent cussing, and hot growly alpha males bumping up against sassy heroines who can hold their own.
This is not a drill people. PPBB is a fast-paced, sexy AF 133K beast of a novel and it won't stay at its pre-order price of $1.99 USD for long.
Pre-order on Amazon and become a #teamphoenix rock star!